DPopTart
Dec 05
Vandana Shiva & Jane Goodall on Serving the Earth & How Women Can Address Climate Crisis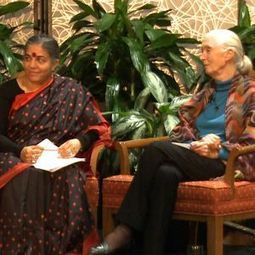 At the recent International Women's Earth and Climate Initiative Summit, Jane Goodall and Vandana Shiva discuss their decades of work devoted to protecting nature and saving future generations from the dangers of climate change.
See on democracynow.org
This Scholar Created a Brilliant Interactive Map of Slave Rebellions - COLORLINES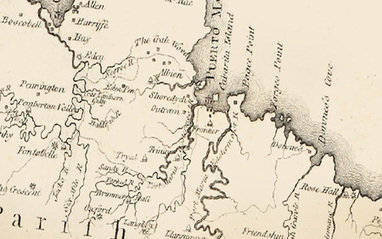 Dr. Vincent Brown, a professor of African and African-American History at Harvard, has made study of the transatlantic slave trade accessible in a new way.
See on colorlines.com
'Miserimi quippe est ingenii semper uti inventis et numquam inveniendis'

Hieronymus Bosch; The Hearing Forest and the Seeing Field, c.1500.
(Source: commons.wikimedia.org)
Toxic Vision clothing
(via scribblersscabs)
[video]
I'm watching The Late Late Show with Craig Ferguson
Check-in to The Late Late Show with Craig Ferguson on GetGlue.com
[video]
(Source: z-kitsch)
"on dvr"
2553 others are also watching. Scandal on GetGlue.com