DPopTart
Jul 26
Naughty Nuns, Flatulent Monks, and Other Surprises of Sacred Medieval Manuscripts
See on Scoop.it - In The Name Of God

"Imagination is a much freer thing in the margins of a book; it's allowed to run amok."Kaitlin Manning, an associate at B & L Rootenb…
See on collectorsweekly.com
Jul 25
(Source: clroff1, via theadventuresofmichaelpawlak)
So, You're Telling Me You Don't Like The Way You Think I Have Sex? 'Cause That's All I'm Hearing.
See on Scoop.it - Dare To Be A Feminist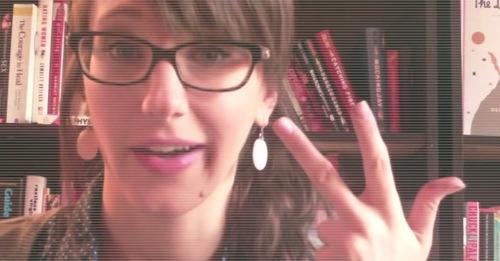 I, like most people, don't like being called names. So it kinda stung when a stranger called me a bunch of names intended to be derogatory on Facebook just because I posted a video about how women's abortion rights are disappearing.
How calling women these names backfires. Big time.
An Open Letter to Feminist Trolls
See on upworthy.com
How to Get a Job in the '60s: Have Your Husband Incorporate You
How to Get a Job in the '60s: Have Your Husband Incorporate You
The Atlantic
Susan Elliott grew up in St. Louis in the middle of the 20th century. In the '50s she headed off to Smith College, and she graduated in 1958.
See on theatlantic.com
Post Traumatic Slave Syndrome - Joy DeGruy
See on Scoop.it - Colorful Prism Of Racism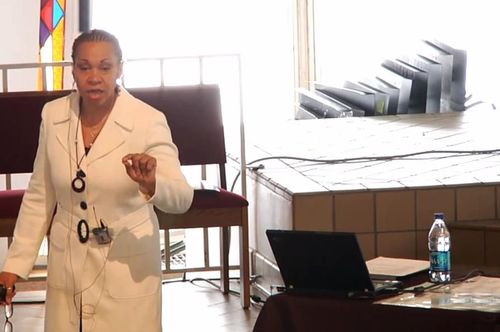 POST TRAUMATIC SLAVE SYNDROME
As a result of twelve years of quantitative and qualitative research Dr. DeGruy has developed her theory of Post Traumatic Slave Syndrome, and published her findings in the book Post Traumatic Slave Syndrome - America's Legacy of Enduring Injury and Healing". The book addresses the residual impacts of generations of slavery and opens up the discussion of how the black community can use the strengths we have gained in the past to heal in the present.

WHAT IS P.T.S.S.?
P.T.S.S. is a theory that explains the etiology of many of the adaptive survival behaviors in African American communities throughout the United States and the Diaspora. It is a condition that exists as a consequence of multigenerational oppression of Africans and their descendants resulting from centuries of chattel slavery. A form of slavery which was predicated on the belief that African Americans were inherently/genetically inferior to whites. This was then followed by institutionalized racism which continues to perpetuate injury.

Thus, resulting in M.A.P.:
 
M: Multigenerational trauma together with continued oppression;
A: Absence of opportunity to heal or access the benefits available in the society; leads to
P: Post Traumatic Slave Syndrome.
 
See on joydegruy.com
Right-Wing Christians Tell Kids 'Convert or Go to Hell,' Then Accuse Liberals of Indoctrinating Christian Kids
See on Scoop.it - In The Name Of God

It's evident who is pushing obedience to an ideology.
See on alternet.org
Jul 24
Vintage Pin Up Girl Playing Cards BBW Hilda-Risque-Unused
See on Scoop.it - Antiques & Vintage Collectibles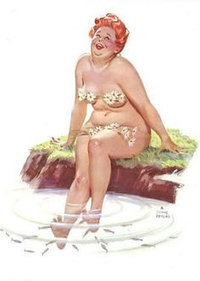 This is a deck of vintage unused playing cards featuring Hilda the Plus size pin up girl from the 1950s. Complete! Questions please ask
See on etsy.com
Alice Keppel, Royal Mistress
See on Scoop.it - Herstory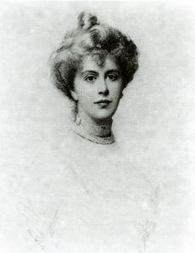 Albert Edward, Prince of Wales, who later became Edward VII of the United Kingdom, had an interest in women which is notable even by the promiscuous standards of noblemen.  Naturally, among his dalliances were a plethora of professionals, among them Skittles and La Belle Otero.  His first semi-official mistress was Lillie Langtry, whom we discussed in May; today I'll introduce you to the last (and longest-lasting) lady to hold that position, from three years before his coronation until the day he died.  She had a number of things in common with Lillie: an ability to get along with their royal patron's wife, Princess (later queen) Alexandra; a gift for discretion so highly-developed that many people to this day don't realize (or else deny) that they were whores; and most importantly, a similar motive for taking up the profession.
Deanna Dahlsad's insight:
Cool to see the modern connections!
See on maggiemcneill.wordpress.com
Jul 22
What Kara Walker's 'Sugar Baby' Showed Us
See on Scoop.it - Colorful Prism Of Racism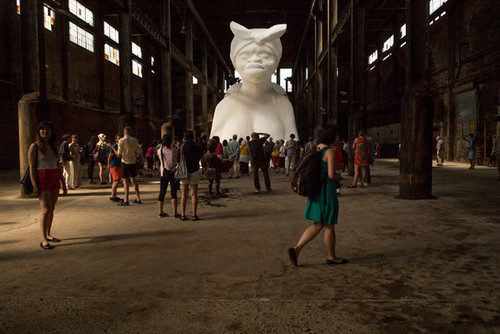 The controversial photos that some visitors took at the exhibit are not only troublesome because they disrespect the art, but because the mocking and dehumanization of the Black female body has a long history in our society.
See on rhrealitycheck.org
Border Fences Make Unequal Neighbors
See on Scoop.it - Colorful Prism Of Racism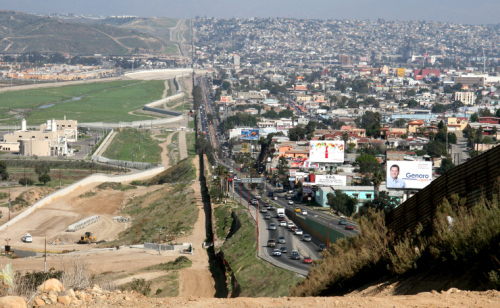 There is one similarity between the Israel/Gaza crisis and the U.S. unaccompanied child immigrant crisis: National borders enforcing social inequality. When unequal populations are separated, the disparity creates social pressure at the border. The stronger the pressure, the greater the military force needed to maintain the separation.
See on thesocietypages.org